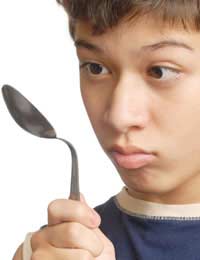 Read more about 'em at
PopMatters
!
Sun City Girls
Funeral Mariachi
(Abduction)
[7/10]
By at least one metric, the Sun City Girls' final release was the best-loved cult album of 2010. Though it placed an impressive number 70 out of 1,839 on the
Village Voice
's Pazz & Jop critics' poll, its supporters voted for few of the poll's actual winners, situating the Girls far from the mainstream of critical opinion.
Funeral Mariachi
also appeared in
PopMatters
' own Slipped Discs feature, and it's easy to like, even if it contains nary a trace of mariachi music—the title tune's trumpet sounds more like Jon Hassell's ambient work. Instead, the Girls envelop listeners in a logy haze halfway between Ennio Morricone's western soundtracks and the Beatles' "Sun King". The opener, "Ben's Radio", butts an invented language collage against a deep, rolling-on-the-plains groove, complete with scorching guitar solo. "The Imam" is a sprightly Middle Eastern ode to cinnamon, complete with duck call. After that, things slow down. Several songs feature the woozy moans of avant-soprano Jessika Kenney, and the lead instrument throughout seems to be the basses. Beautifully recorded so that every instrument signifies, with piano and Mellotron popping out of the mix,
Funeral Mariachi
swaddles you in epic grooves and melodies.
Telekinesis
12 Desperate Straight Lines
(Merge)
[5/10]
Despite Michael Benjamin Lerner's penchant for peppy tunes and "BUP-baada-BUP" vocals, the Telekinesis mastermind seems like a worrywart on
12 Desperate Straight Lines
, his group's latest effort. On "Gotta Get It Right Now", he and whoever is singing backup nag themselves with the title over and over, kinda like those poor sleep-deprived kids who compete in the National Spelling Bee. "Get It Right" is the closing song on a breakup album, the culmination of
12 Desperate Straight Lines
, when Lerner should be having an epiphany or meeting someone new, or whatever happens when you culminate. The song swings happily enough—"BUP BUP BUP BUP baada BAHHHH!"—but Lerner keeps fretting. "All my friends are so locked down/I'm 23, I should be screwin' around/And I gotta get it right now". This is a man who has trouble culminating.