A Zen monk's take on modal bop. Even though it's most memorable as a hard-charging tenor blowout,
"From Bechet, Byas, and Fats"
has a quirky stillness about it, in the heads that open and close the song, and especially in the wind chimes:
Roland Kirk has a reputation for being avant-jazz (I first picked him up on the recommendation of a
Sonic Youth album cover
), and while some of his recordings might bear that out, here he stands squarely in the tradition with a song dedicated to sax players Sidney Bechet and Don Byas and pianist Fats Waller. In Kirk's most iconic image, he's playing tenor sax, manzello (a sort of soprano sax with a mellophone bell grafted on), and stritch (a straight alto) simultaneously. My favorite record store, Vintage Vinyl in St. Louis, apparently digs Kirk: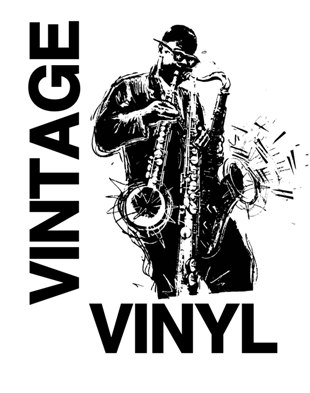 No horns were played simultaneously in the making of "From Bechet", but we do get to hear the manzello for the head, and then we're off! Kirk tears through a wild tenor solo (that's the "Byas" part) over a two-chord vamp, featuring long stretches of note flurries supported by circular breathing. After that, Jaki Byard plays what amounts to an abstract Fats Waller tribute, featuring spunky Walleresque figures and, shortly after the four-minute mark, a speedy take on Fats's
"Jitterbug Waltz"
:
During Byard's solo, Kirk helps out by clacking some castanets at esoteric intervals; I'm sure
he
understood why. Richard Davis gets a brief bass feature, and then we're back to the head, which refuses to end the song boisterously. In fact, the ending of this song is notably less rambunctious than the stuff that's come before, and the band finally nods off to some wind chimes and long notes. Spellbinding throughout.