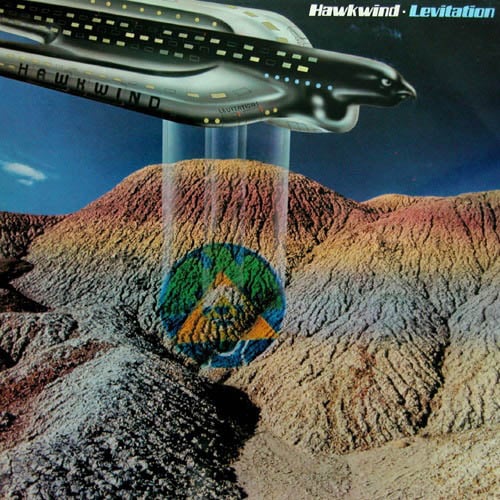 I'm tagging this "metal" because they're in
Martin Popoff's books
, but this tune is more thud-prog meets Krautrock (a term I use with impunity, thanks to my heritage) (Did you hear about the new German microwave? Seats six!).
Great solo at about 3:00 or so, and the fadeout jamming is just as motorik as anything by Neu
--with Ginger Baker on drums, no less!
Someone had a good time making the Youtube video, too! I'm not quite sure about the cover, though--what exactly is the HMS Hawkwind beaming down onto the mountains? It looks like something Dan Brown would recognize.